Beyond Quick Fixes: True Wellness
Welcome to a place where your health is truly understood!
If you're someone who values wellness and seeks answers beyond quick fixes, this is your home. Here, we help you navigate through challenges like blood sugar control, low energy, digestive discomfort, and more.
We believe in personalized care, addressing your unique needs with time, patience, and a focus on lifestyle changes.
If a one-size-fits-all solution isn't your cup of tea, you're exactly where you need to be!
Stress Transformed: Reimagining Your Response for Better Health
Discover the secrets to transforming stress into a catalyst for better health.
Personalized Consultation
We start with an in-depth discussion about your specific health history. Unlike mainstream healthcare, we won't rush you; we understand that understanding your body requires time and patience. We'll talk about your symptoms, lifestyle, stress levels, dietary habits, and any other health-related information that could give us a clearer picture of your wellbeing.
Comprehensive Review
We'll go over any existing medical records, medications, herbal regimens, and diagnostic reports. This comprehensive review sets us apart from traditional healthcare by offering a holistic view of your health. We won't just focus on treating symptoms; we'll seek to understand the root causes.
Creating Your Health Timeline
Together, we'll map your health history on a timeline, a unique practice in functional medicine. This allows us to detect patterns, potential triggers, and significant alterations in your health or disease processes. It's a comprehensive approach that considers the interconnectedness of your body's systems.
Formulating a Tailored Plan
Based on our findings, we'll create a personalized health strategy, which may include dietary changes, supplement recommendations, and lifestyle modifications. Unlike mainstream healthcare, our goal isn't a one-size-fits-all solution. We believe in creating a plan that addresses your unique needs and fits seamlessly into your daily life.
Empowering Journey
Working together, you'll always feel supported and empowered. We'll continually revisit and adjust your plan as needed, ensuring it aligns with your changing health status and goals. This continuous, cooperative process ensures better outcomes, higher satisfaction, and a deeper understanding of your health than a traditional healthcare approach can offer.
Hi, I am Kaylee Fox, a dedicated functional medicine practitioner with specialties in Cardiology, Family Medicine, General Practice, and Geriatric Medicine.
Throughout my career, I have developed a wide breadth of experience treating diverse conditions, including allergies, asthma, arthritis, diabetes, cardiovascular disorders, chronic diseases, sleep disorders, and various hormonal disorders, among others.
As a Certified IFM Practitioner, I am dual board certified as a Nurse Practitioner in Family Practice and Adult Gerontology Acute Care. I hold degrees from the University of South Florida and the University of Central Florida. Currently, I am pursuing a Doctorate in Lifestyle Medicine from Florida State University. This advanced training and expertise position me to deliver an exceptional level of care to my clients.
My approach to functional medicine is deeply rooted in collaboration and personalized care. I am committed to understanding the unique circumstances of each individual, developing tailored wellness plans that empower clients towards improved health. I believe in holistic, long-term solutions over quick fixes, emphasizing the importance of understanding root causes to create lasting change.
I am here to guide you on your journey towards enhanced health and wellbeing. Let's begin this transformative journey together.
Graduate School Education
FNP-BC (University of South Florida) AGACNP-BC (University of Central Florida) Pursing Doctorate in Lifestyle Medicine from Florida State University
Cardiology
Family Medicine
General Practice
Geriatric Medicine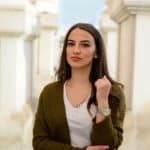 Jodi Smith
My blood sugar was much better controlled doing the elimination diet reset, I am planning to continue with it.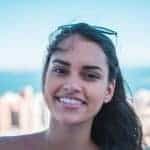 Lily Wilde
I have more energy and am sleeping better! My GI issues are almost completely reversed and I have stopped my reflux medication.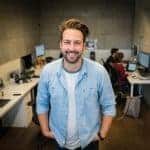 Dan Dukes
I am so glad I stumbled upon Kaylee's social media page. I am following along with the no nonsense dietary reset and happy with the results!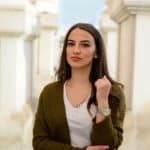 Jodi Smith
When I left my doctor's office, I didn't really understand what all my labs meant, I just knew some levels were high and some were low. Kaylee was able to explain specifically what my diagnosis meant and recommend things I could do on my own with vitamins and nutrition to boost my immune system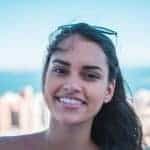 Lily Wilde
I started noticing changes in my waistline, energy level, and quality of my hair!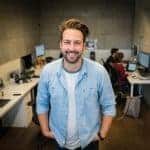 Dan Dukes
Kaylee treated me as if I were a member of her own family, she truly cared about my health and helped create habits that I can stick with
Schedule Your Breakthrough Call
Take the first step toward exceptional health with a free 45-minute breakthrough call. This pivotal conversation will provide you with:
Clarity on potential root causes behind your health challenges.
Insights into lifestyle factors that influence your wellbeing.
A preliminary blueprint of a personalized wellness strategy designed just for you.
Don't overlook this golden opportunity. This call could mark the transformative beginning you've been seeking in your health journey. Schedule your free call today.